ISP | International Study Program - Our incoming students
In 2019 our school's well over 200 incoming students represent the following countries:
Argentina | Brazil | Bulgaria | Canada | China | Colombia | France | India | Indonesia | Ireland | Italy | Japan | Korea | Latvia | Mexico | Peru | Poland | Portugal | Russia | Singapore | Slovenia | South Africa | Spain | Switzerland | Taiwan | Turkey | United Kingdom | United States
Kyle, USA
"Pforzheim and the ISP exposed me to diverse and rich culture from all over the world. The friends and memories I made during my study abroad experience will truly never be forgotten. My classes introduced me to experienced professors, and a diverse range of courses to choose from. Choosing to come to Pforzheim was a life changing decision that I will never forget, and hope to visit again."
Julia, Australia
"Hochschule Pforzheim is a fun and diverse place to study and meet new friends from all over the world. I have enjoyed adapting to a new, German culture including beer, brezels and curry wurst. Pforzheim is full of hidden gems, such as the Stadtpark, Enzauenpark and the Wallberg, which are perfect to relax in on a sunny afternoon with friends. HS PF has been very welcoming and flexible with the needs of the international students. I loved all of the 'meet and greet' type events at the beginning of the semester which helped us meet new people from both Germany and other countries. The ISP and Gemini excursions had been fantastic as well." 
Ricardo, Mexico
"My semester abroad at Pforzheim University's Business School was awesome. The quality of the professors was high, with perfect English and a lot of knowledge. The HS PF departments & student initiatives, taking care of the international exchange students really help you to settle and the trips organized by them had been amazing. Currently, I am doing an internship in Germany with Audi. I fully recommend HS PF." 
Yu-En, Taiwan
"It really was a great pleasure to be one of the International students of Hochschule Pforzheim. Initially I planned to stay for one semester only. The high quality of education  provided by the professors, the diversity of cultural interaction and the friendly reception of the ISP however were important factors that made me prolong my stay for another  semester. After one year at Hochschule Pforzheim, my ability of independent thinking, my German and English language skills have been improved tremendously. I highly recommend  to study at the HS PF and experience how wonderful it is here!"
Lucas, Brazil
"I had an amazing experience in Pforzheim! Due to the internationalization of the university, I had the pleasure to interact with people from all over the world and build friendships. For me, that is the biggest you can get from an exchange program! The receptiveness from everyone in the university and the proximity from the professors to the job market impressed me. This exchange was very important not only for my studies, but for my personal growth and the opportunity it gave me for an internship in Germany."


Iva, Bulgaria
"My exchange year in Germany at Pforzheim University was unique and one of the best and constructive experiences in my life. The ISP offers a wonderful education environment with great possibilities to study, travel and enjoy unforgettable moments with people from all over the world. The ISP office was always available for all my requests and questions and I am glad to know all of the people working there. I really appreciate the German classes offered by the university to the international students, because they helped me a lot to reach a good command in the German language."


Marcin, Poland
"Choosing Pforzheim Business School as a destination for my study abroad period was a great decision. I'm really happy to have the possibility to enjoy studying in a real international environment and get to know so much about different cultures. Professors provide very interesting and interactive lectures with strong impact on solving practical examples. Student's life at the university is very well developed. Events and field trips for international students are organized every single month. I really recommend everyone studying at Pforzheim Business School."


Stephanie, Denmark
"During my exchange at  Pforzheim University, I was fortunate to meet amazing people from across the world, whom I have spent a lot of time travelling with around Germany and its neighboring countries. Both, on my own and with friends, but also thanks to the student organisation Gemini. The geographical location of Pforzheim offers great opportunity for exploring without having to travel far. Being a very international group, I did not only get to know German culture, but so many more cultures represented in our international group. The  HS PF international team and the student organization Gemini go out of their way to give you the best exchange experience possible. I am very grateful for my time and memories created - thank you!"
Camila, Peru
"Studying for exchange at Pforzheim Business School was one of the best experiences I've ever had in my life. The people I met here, professors, staff, citizens – and last but not least friends – are the kindest people you could meet. Classes are superb with excellent teaching level in International Business as well as in Industrial Engineering. Likewise, my English skills have massively improved as all of my classes had been given in excellent English. Also, I have to say that I came to Germany speaking almost no German, but now – with the help of the university's German language classes – I can read and understand quite a lot."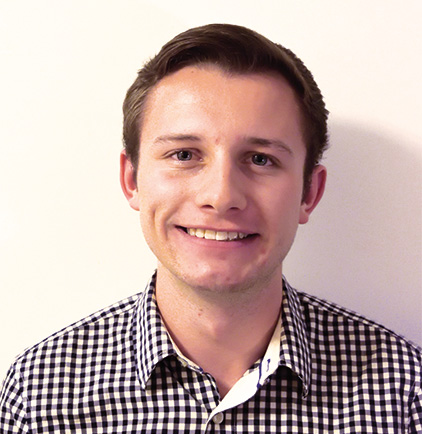 Christopher, United Kingdom
"My time in Pforzheim has presented me with numerous experiences and opportunities from university organised trips around Germany to offering a diverse range of courses; which were not only interesting but allowed me to converse and learn from experienced professors. I met many interesting people from around the world who I would consider to be lifelong friends and have shared many great memories with. I would definitely recommend studying abroad to anyone, especially at Pforzheim Business School!"
Alejandro, Mexico
"The ISP program exceeded all my expectations for my exchange year in Germany. It has highly prepared professors and staff, a wide academic offer, field trips and other activities to experience the German culture, a strong international context and it gave me the tools to do an internship at Mercedes-Benz. It was a life changing experience!"


Andrea, Mexico
"My study abroad period at Pforzheim Business School has become one of the best experiences of my life. The university's International Study Program offers a great education environment through a wide range of lectures. As a student here, I was provided with the opportunity to get fully involved and, thereby, develop academically, professionally, and personally. By taking part in extracurricular activities and getting always the support needed I felt like at home."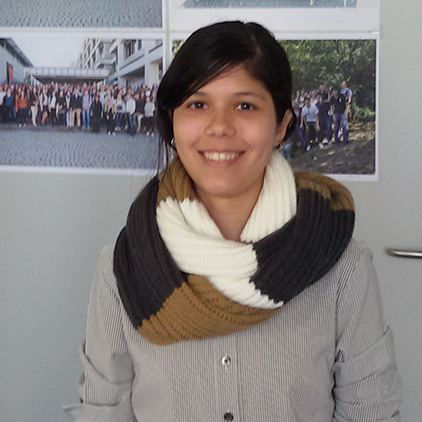 Carolina, Brazil
"The ISP classes are enriched by the diverse academic and professional backgrounds of the professors, providing a very interactive and stimulating environment for students to learn and expand their knowledge, skills as well as broaden their horizons."
Omar, Mexico
"The ISP allows international students to interact and study with different cultures, thanks to the wide range of lectures offered in English. It also promotes the coexistence between the internationals and the domestic students. Without any doubt, it is a very complete program!"
Tata, Georgia
"People always ask me why I chose ISP: Studying at Pforzheim Business School was not just attending classes and writing exams. This school offered me much more. Our classes were so interesting that I didn't miss any of them. I attended various field trips, games, cultural activities, that were organized by university. Today I have friends from half of the world and my year at Pforzheim University had a huge effect on my career." 
Oksana, Russia
"My experience of studying at Pforzheim Business School was amazing! First of all, it was related to the special atmosphere in the international community, which was maintained by the school. There were lots of events that helped to integrate foreigners and Germans such as Buddy meetings, Newie Party, Running Dinner and so on. Frankly I would say this was one of the best years in my life! I am really thankful for the opportunity that Pforzheim Business School gave to me."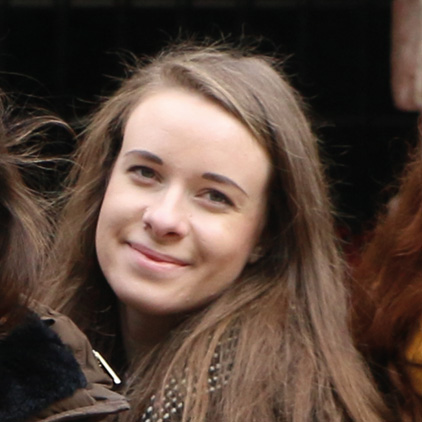 Anna, Hungary
"The ISP allowed me to broaden my perspective and it contributed to my professional and personal development. I could enrich my knowledge and skills in an international environment during my studies as well as learning a lot about different nationalities and cultures. Last but not least, I got to know fellow students from all over the world!"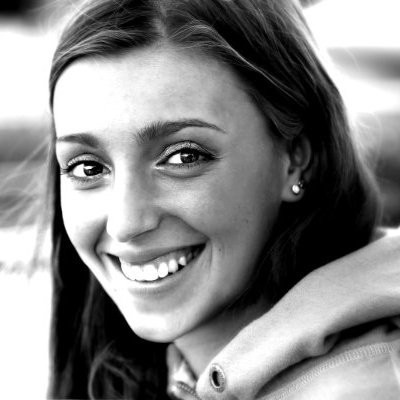 Zrinka, Slovenia
"As an international student at Pforzheim University, I was surprised how friendly and helpful ISP staff and all professors are. ISP staff takes a lot of care for student's needs and abilities while choosing appropriate courses. Professors are always open to questions and discussions encouraging students to do their best. Supportive energy in the school made my study abroad semester very enjoyable!" 
Ryan, USA
"The International Study Program allowed me to follow my dream of exploring international culture all while maintaining my studies. The program prepared me for an internship with Robert Bosch, one of Germany's strongest global enterprises. My overall experience with the school, people, and country were so extraordinary, that I finished my degree and came back for a full-time master program at Pforzheim University's Business School and have meanwhile transitioned into a career with a top global consulting firm.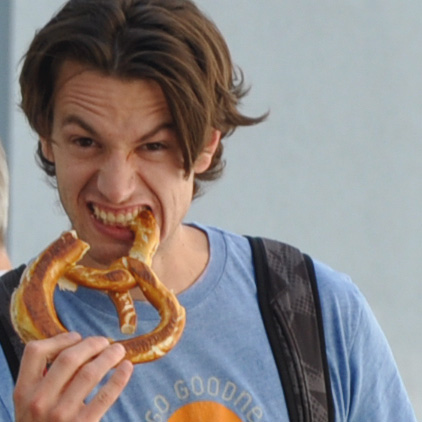 Robert, USA
"I like my experience at Pforzheim Business School to none other. Not only is the faculty excellent and the classes informative and interesting, but also I made valuable connections that have opened great opportunities for me in my career, including an internship at one of Germany's strongest global enterprises."
Andrei, Romania
"The ISP program has been the best experience during my bachelor studies due to the broad intercultural exposure, the practical orientation of the classes and the outstanding and helpful professors. The first thing I did after completing the ISP was to plan to come back to Pforzheim. After two years of working to acquire the required experience, I came back to Pforzheim University for the MBA in International Management."