MBA International Management
In the MBA International Management, we integrate international and generalist classical management foundations with the most relevant future topics: Innovation Management, Sustainable Globalization and Digital Transformation. 
Full-time MBA
21 months (with no prior business knowledge) OR 16 months short-track for business graduates
Course Language: English
Combination of General Management Education and Specialization in "Innovation Management", "Sustainable Globalization" and "Digital Transformation"
Electives in Consulting, Marketing, and Finance & Accounting
Small class size (max. 25) and cross-cultural atmosphere
Integrated German classes for internationals
Company Experience through Guest Talks, Company Visits and On-Campus Events
Cooperation with firms like Bosch, Daimler, Mahle, Siemens and others
Strong focus on management skills
PROGRAM START
Winter Semester: September 2021 (for undergraduates without a business background)
Summer Semester : March 2022 (for business undergraduates only)
TUITION FEE
Euro 3.950 per Semester (from winter intake 2021) 
+ Euro 160 registration fee / Euro 180 for the first Semester including student ID  
We do not charge an application fee.
APPLICATION PROCEDURE
We follow a policy of rolling application and admission throughout the year. Early applications are encouraged.
APPLICATION DEADLINE
June 15 (if visa needed) or July 31 (if no visa needed) – for September entry
December 15 (if visa needed) or January 31 (if no visa needed) – for March entry (Business graduates only)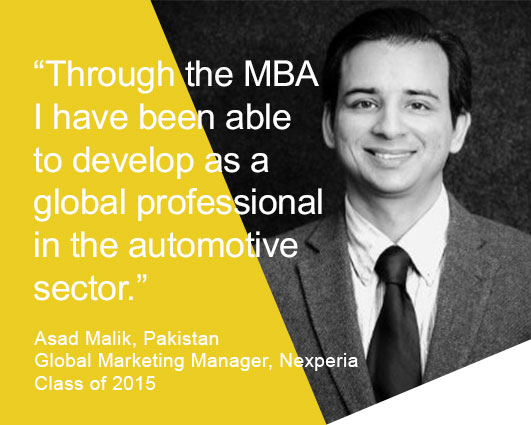 Source: Alumni Survey 2020
"The stakeholder management, organization, and analytical thinking is something that I best-got trained at Hochschule Pforzheim and I use it almost daily in my work or personal life. A big thanks to all the professors and the MBA team to make me what I am today! :)"

"A wonderful, enriching and fulfilling experience. I got to interact with an international crowd, learn from industry leaders and gain practical experience via working student positions and company projects."
"Great mix of rigorous studies and support for individual growth."
"The cultural diversity is amazing as it helps a lot to understand different approaches and perspectives. Professors are extremely helpful and approachable. By far have the best memories while studying here."