International akkreditierter MBA in Management - Berufsbegleitend weiterbilden!
Es sind noch wenige Plätze frei!
Der Master of Business Administration in Management ist der einzige international akkreditierte Weiterbildungs-Master in der Region Stuttgart/Pforzheim/Karlsruhe.
Der Studiengang der Fakultät für Wirtschaft und Recht der Hochschule Pforzheim wird in Zusammenarbeit mit der Württembergischen Verwaltungs- und Wirtschafts-Akademie durchgeführt. Der Studiengang ist international durch AACSB akkreditiert und national durch die AQAS.
Abschluss: Master of Business Administration (MBA)

Dauer / Zeiten / Beginn:
4 Semester, berufsbegleitend
freitags von 15:00 - 21:00 Uhr und samstags von 08:45 - 16:30 Uhr
sowie zwei Blockwochen
Studienbeginn immer im September
Ort: Stuttgart
Weitere Informationen erhalten Sie hier oder wenden Sie sich an den Programmleiter, Prof. Dr. Stefan Foschiani.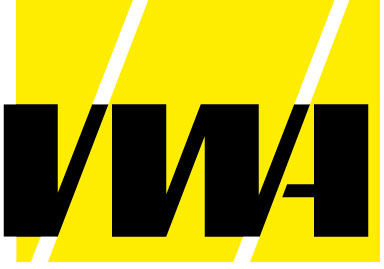 Bewerben Sie sich bei:
Württembergische Verwaltungs- und Wirtschafts-Akademie
z Hd.v. Frau Christa Diener
Wolframstraße 32
70191 Stuttgart
0711/21041-37
DienerC@w-vwa.de
Der Master of Business Administration in Management ist ein weiterbildender Studiengang in Form eines Professional MBA, der in Teilzeit für leitende Tätigkeiten im Management von mittelständischen und großen Unternehmen qualifiziert und 90 ECTS-Punkte umfasst. Er vermittelt primär fachübergreifende Aspekte der Betriebswirtschaftslehre, ist generalistisch ausgerichtet und beinhaltet auch Wahlpflichtangebote. Der Studiengang ist stark anwendungsorientiert und umfasst neben der Masterthesis auch ein Unternehmensprojekt.
CLOSE
Zielgruppe sind Hochschulabsolventen mit einem überdurchschnittlichen ersten berufsqualifizierenden Hochschulabschluss in Wirtschaftswissenschaften (Gesamtnote gut und besser) oder einem Studiengang mit wirtschaftswissenschaftlichem Schwerpunkt (Wirtschaftsingenieurwesen, Wirtschaftsrecht, …). Für Bewerber mit einem Bachelorabschluss im Umfang von 180 ECTS besteht die Möglichkeit, die fehlenden 30 Credits durch den Nachweis entsprechend qualifizierter Berufspraxis und im Rahmen eines Auflagenmoduls zu erwerben. Der Studiengang setzt eine mindestens 12-monatige Berufserfahrung voraus, die nach dem ersten berufsqualifizierenden Hochschulabschluss erworben sein muss.
CLOSE
Kostenrechnung und Controlling
Rechnungslegung nach IFRS
Finanzmanagement
Unternehmensführung und Strategisches Controlling
Lean Produktion und Supply Chain Management
Personalmanagement
- Change Management und Organizational Behavior
- Leadership
International Marketing
Wahlpflichtbereich:
 - Internationales Management
 - Marketing
Sustainability and Corporate Social Responsibility
Aktuelle Fragen der Volkswirtschaftslehre  und der Wirtschaftspolitik
Soft Skills / Trainings
- Wissenschaftliches Arbeiten
- Teambuilding
- Betriebliches Konfliktmanagement
Unternehmensprojekt
- Projektmanagement
- Projektarbeit
Masterthesis 
CLOSE
Sowohl praxisorientierte als auch wissenschaftlich fundierte Vorlesungen mit integrierten Übungseinheiten und seminaristischem Diskussionscharakter, Fallstudien, Hausarbeiten und Präsentationen, Projektarbeit in Unternehmenskooperation, Thesisprojekt.
CLOSE
Überwiegend Professorinnen und Professoren der Hochschule Pforzheim sowie ausgewählte Dozenten anderer Hochschulen und aus der Praxis.

CLOSE
Einschreibegebühr 675,– €
pro Semester 3.480,– €
Zusatzmodul (bei 180 ECTS) 350,– €
CLOSE