Welcome to our International Master Exchange Program (IMEP)!
IMEP
to master program students from our partner universities, staying for one semester on exchange as well as to domestic full time master students of our business school
 
starts every fall/winter - please see detailed program dates here.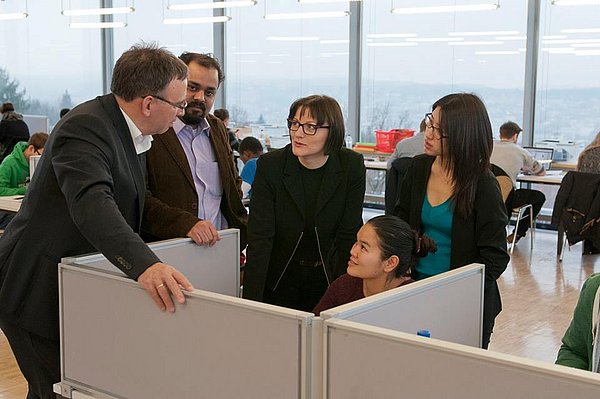 "The International Master Exchange Program has expanded my horizons and it was a great way of getting personal and professional growth. The staff at the Business School's International Department is absolutely welcoming and helpful and the professors are top level, providing uplifting lectures.
The University is multicultural, giving you the opportunity to meet people from all over the world. Also the region is great for travelling, with many possibilities and places to explore around. Studying one semester at Pforzheim University's Business School was one of the most valuable life experiences to date. I am grateful for this opportunity!"
Júlia, Brazil
"Studying at Pforzheim University's Business School, located in Germany's most innovative region, was a great opportunity for me to gain useful knowledge from experienced professors. I gladly attended lectures which were very practice oriented.
I also worked on projects with students from around the world, including MBA program participants. In Pforzheim I found many friends and I improved my English and German language skills, I also participated in trips organized by the university. The International Master Exchange Program is a very attractive offer and now an important point in my CV!"
Adrian, Poland