During the ceremony on June 8, various personalities were honored with the commemorative medal or a three-dimensional laser model of the faculty respectively. 
The commemorative medal of the faculty
Prof. Dr. Martin Erhardt presents the medal to Winfried Kretschmann, Prime Minister of Baden-Württemberg.
Vorderseite: Die Karte Pforzheims als Relief, ein Goldnugget symbolisiert den Standort der Hochschule
Back side
Die Münze in ihrer Geschenkverpackung
Three-dimensional laser engraved model of the faculty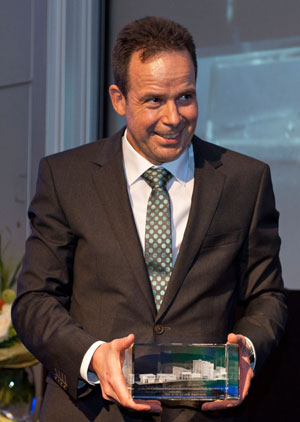 One model weighs about 10 kilogram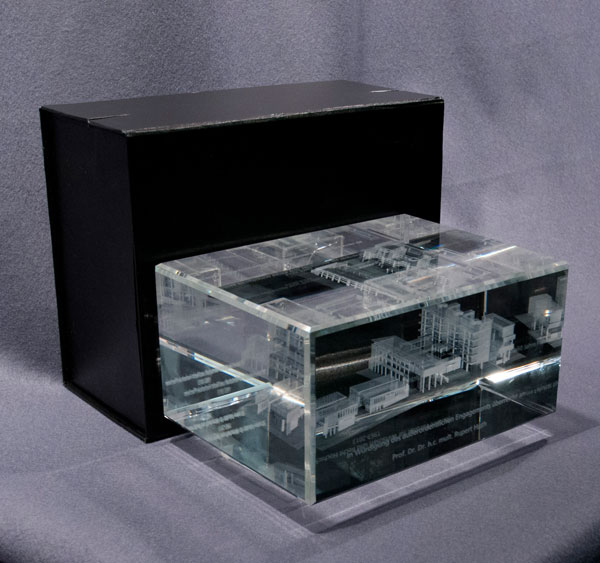 Apart from a visual model of the faculty, there is also a personal dedication engraved on the front.