International Advisory Board
The International Advisory Board of the Business School Pforzheim is an independent and internationally composed council of experts with management experience in leading and global acting institutions of higher education. It advises and supports the Business School in all strategic decisions with the goal to enhance engagement, innovation and impact according to the applied mission of the Business School.
The composition of the Board reflects the diversity of international acting business schools. Members are familiar with the distinctive strategic challenges of a business school pursuing an applied mission and global ambitions. The Board consists of 4-5 members, representing the regional diversity of the Triad (Europe, America and Asia/Middle East) as well as the diversity of comparable and aspirant schools sharing experiences of international accreditations.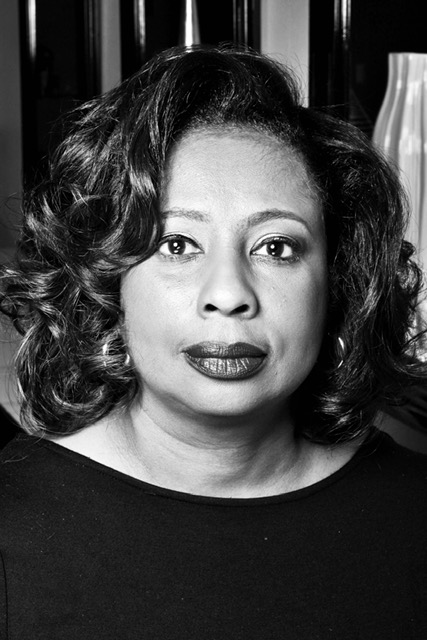 Dr. Linda U. Hadley
Dr. Linda U. Hadley is the Dean of the Turner College of Business at Columbus State University and holds the Bill Heard endowed chair in Finance. She earned a B.A. in economics from Mount Holyoke College, an M.B.A. from Columbus State University, and a Ph.D. in financial economics from Auburn University. Dr. Hadley has also completed the Management Development Program at Harvard University. Starting her career at CSU in 1992 as an assistant professor, she has been recognized for her contributions in teaching, administration and service. Dr. Hadley has been awarded the Turner College's Excellence in Teaching and Faculty Service Awards. In 2005, she was awarded Columbus State University's Distinguished Alumnus Award. She is a member of the Columbus Rotary Club and serves on the boards of Synovus-Columbus Bank and Trust, Brookstone School and AACSB International.
Dr. Bruno Neil
Dr. Bruno Neil is CEO of Excelia, a non-for-profit higher education group comprising Excelia Business School, Excelia School of Tourism Management and Excelia Digital School with campus locations in the cities of La Rochelle, Tours and Orléans, France. With over 5,000 students, Excelia is recognised for its student employability, its expertise and commitment to Sustainability and Corporate Social Responsibility.  Since taking up his position as CEO of Excelia in 2017, he achieved EQUIS accreditation for Excelia Business School and AMBA accreditation for its Masters in Management in 2020 assuring the triple crown of international accreditations for Excelia Business School. Prior to his current role, he was director general of French Business Schools, ISC Paris (2014 -2017) and European Business School (EBS) Paris along with the HEI/HEP, Ecole des Hautes Etudes en Sciences Politiques et Relations Internationales (2009-2013). He created and developed a school of Journalism and Communication the ISCPA in Paris and Lyon from 1991 to 2002. Bruno Neil holds a PHD degree in Information and Communication Sciences from the Panthéon-Assas University and a Masters in Economics Panthéon Sorbonne University in Paris, France. He is a member of the Conférence des Directeurs d'Écoles Françaises de Management (CDEFM), a prestigious network of whose main objective is to promote excellence and innovation among French business schools, he chairs the Commission on Corporate Social Responsibility and Sustainability.  He is also a board member of the Union des Grandes Écoles Indépendantes (UGEI) a French Network of Independent Higher Education Business and Engineering Schools.
Professor Wei Shen
Professor Wei Shen is the Associate Pro Vice-Chancellor (International Relations) at Deakin University, based in Melbourne, Australia. Prof Shen holds the Jean Monnet Chair in EU - China relations awarded by the European Commission. Prior to Deakin, Prof Shen was a professor of international business and director of Confucius Institute at Lancaster University (UK) and Associate Dean at ESSCA School of Management in Angers (France). Prof Shen is also the founding Co-Chair of Alliance of Chinese and European Business Schools (ACE), and Vice-President of EU-Asia Centre. He is a Fellow of the Royal Geographical Society and Royal Society of Arts, and has been a visiting professor at Sciences Po de Paris, Institut des Hautes Etudes Européennes (Strasbourg), Antwerp Management School and a number of leading Chinese universities.
Benjamin Stévenin
Benjamin Stévenin is CEO of RimaOne with 10 years of experience, including five at the company in charge of research and development of new products for customers. He is one of the founders of the ACADEM by RimaOne solution.
He has specialized in process automation for various sectors. Deriving the benefits of these experiences, Benjamin applied these methods for higher education institutions in order to automatize the collection and updating of all the variable data required to assess and manage quality of learning and research through many different statistical reporting for all purposes, internal as well as external (accreditations, rankings, surveys, etc.). Since 2013 and the creation of ACADEM, Ben has been assisting and following the implementation of the quality and accreditation processes within higher education institutions in more than 40 countries. His experience with more than 150 projects has given him an extensive vision of the challenges facing higher education institutions. He also has been involved in various projects with two of the international business accreditation agencies (AACSB and EFMD). 
Prof. Metka Tekavčič
Professor Metka Tekavčič is the Dean of the Faculty of Economics at University of Ljubljana (FELU). Her research interest lies in the fields of cost and performance management, as well as non-profit and especially education management. She has published several research articles in Slovene, other European, and US peer-reviewed journals. She is a member of editorial boards in several prominent journals from her research field. Prof. Tekavčič is president of the FELU's Senate and the Head of the Institute for Management and Organization. In 2014 she was awarded the Artemida award for Women's Excellence in Management. She has long been and remains a member of the supervisory boards of many important Slovenian companies and other institutions. In 2016, the Dean Tekavčič was appointed as a member of the EQUIS Accreditation Board, run by European Foundation for Management Development (EFMD), the leading international network for management development. Since 2017, prof. Tekavčič has also served as a member of the AACSB International - The Association to Advance Collegiate Schools of Business (AACSB) Initial Accreditation Committee and a member the and European Advisory Council (EAC).